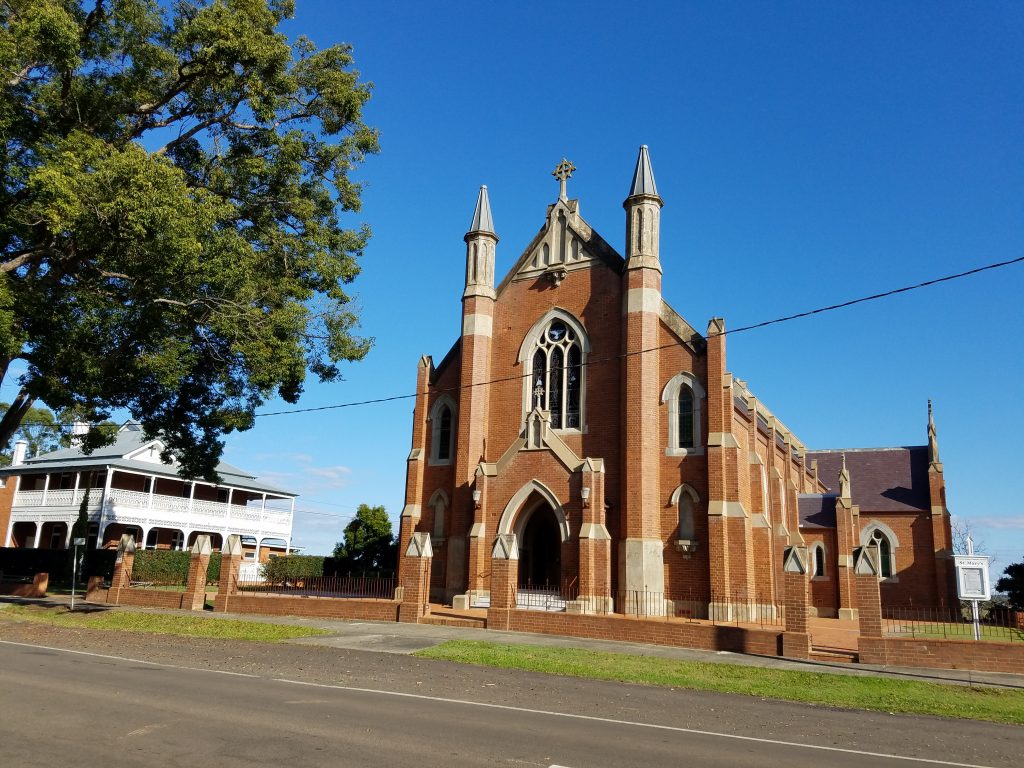 St Mary's Church, Grafton
The original church was built in 1867 and was completely destroyed by fire in April 1913. The foundation stone of the 'new' St Mary's church was laid in January 1914 and the church opened on 29th November 1914. During this last century St Mary's church has had several restoration projects including foundation stabilisation and replacement of the slate roof and major internal renovations with the current layout completed in 2017.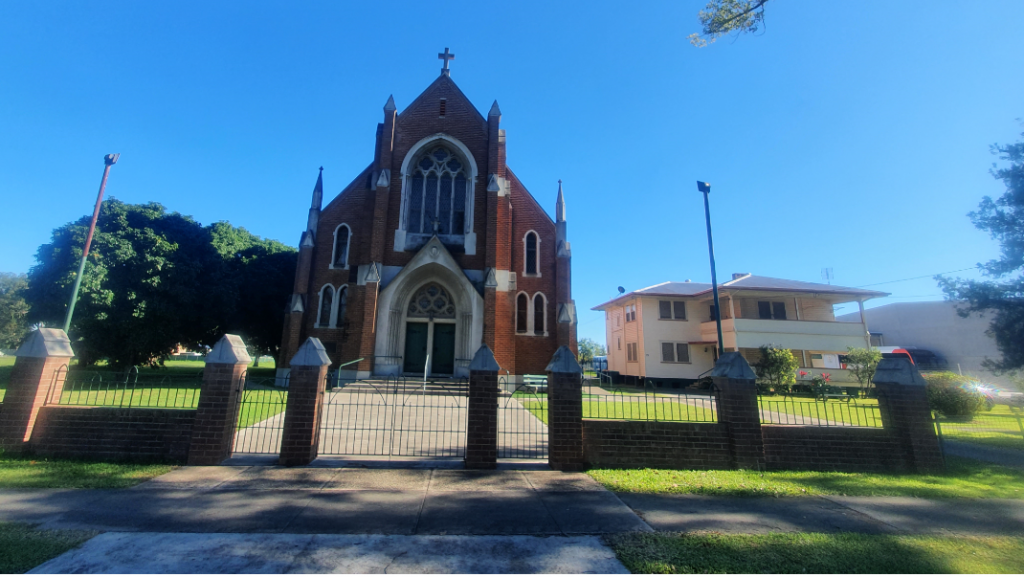 St Patrick's Church, South Grafton
In 1900 South Grafton was established as a separate Parish to Grafton and included Nymboida, Cowper and Ulmarra. In 1907 South Grafton returned to be part of the Grafton Parish and remained so until 1926 when it was again separated. The Original church was opened and blessed in 1881 by Bishop Torreggiani and the present church was built in 1936.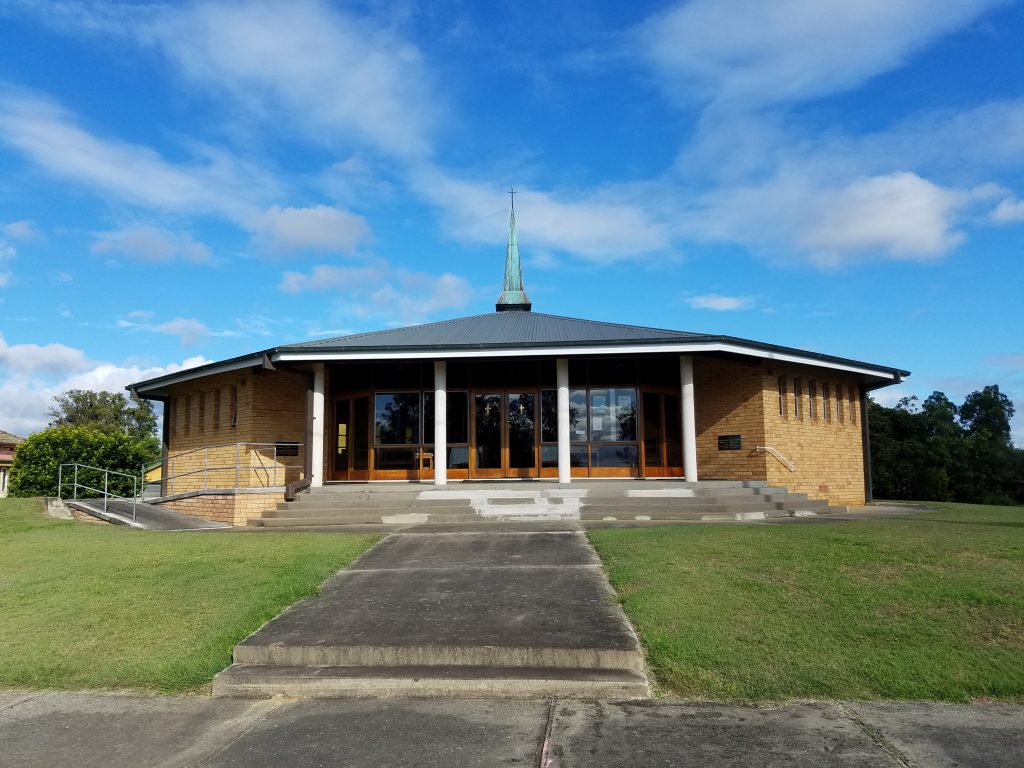 Mary Immaculate Church, Cowper
The existing church was built as a Memorial Church, opened in 1965 and renamed Mary Immaculate Church by Fr A. Parker. But the parish's beginnings were much earlier with the first church originally named St Joseph's Church, built on Woodford Island in 1871. This building was destroyed 7 years later and a new church was built in 1880 on the Cowper side of the river and serviced the community for almost 80 years.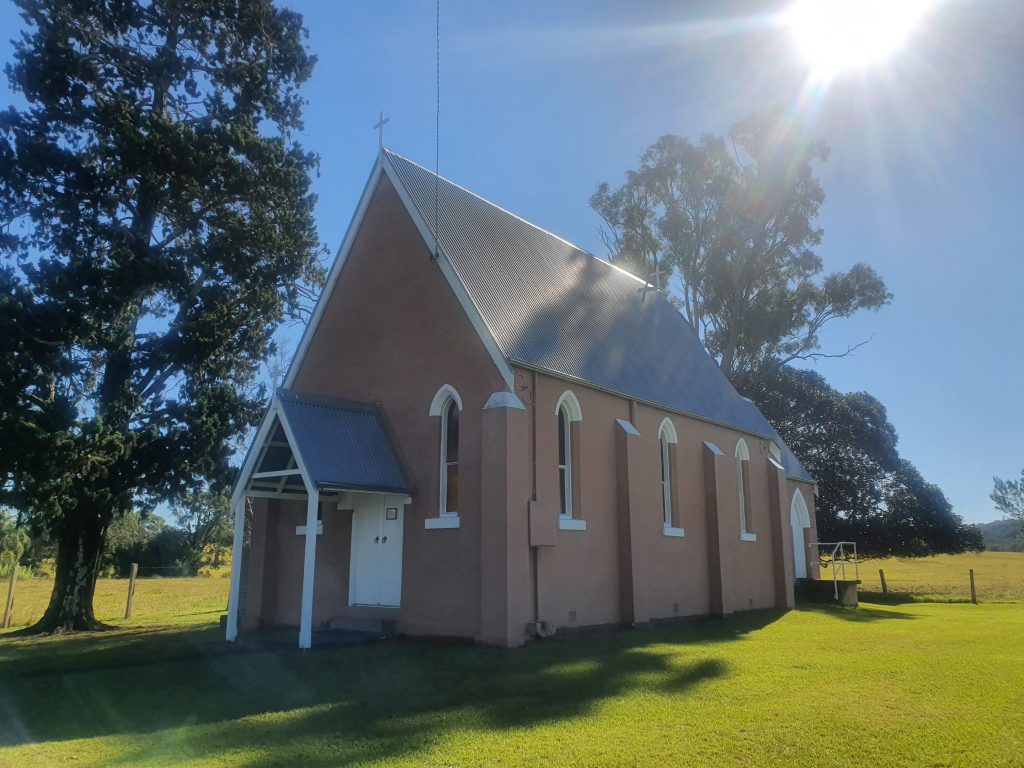 St John of the Cross, Copmanhurst
The foundation stone of this church was laid on 26th June 1881 and the church was blessed and opened by Bishop Torreggiani on 22nd October 1882. The church was damaged by fire in 2008 and rebuilt. It is the oldest church in the Diocese still in use.